Theme: Applied Linguistics and the Sustainable Development Goals (SDGs): Language, Communication and the Professions


Please register here: bit.ly/MAALIC-2018
Download the MAALIC 2018 Conference Programme here (updated 1 December 2018)
Download the Call for Papers here (updated 1 December 2018)
KEYNOTE SPEAKERS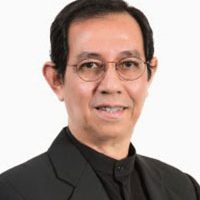 Emeritus Professor Tan Sri Dato' Dzulkifli Abdul Razak
Rector, International Islamic University Malaysia
Senior Advisor, Asia-Europe Institute, University of Malaya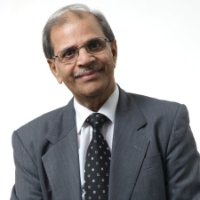 Professor Vijay Bhatia
Visiting Professor, Hellenic American University Athens (Greece)
Adjunct Professor, Chinese University of Hong Kong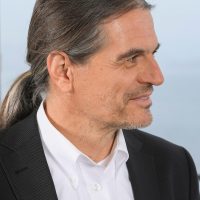 Professor Daniel Perrin
President, International Association of Applied Linguistics (AILA)
Zurich University of Applied Sciences, Switzerland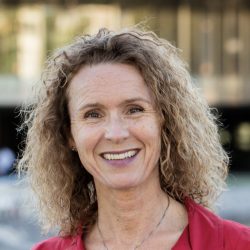 Marlies Whitehouse
Treasurer, International Association of Applied Linguistics (AILA)
Zurich University of Applied Sciences, Switzerland
MAALIC 2018 HIGHLIGHTS
Panel Discussion on the Future of Applied Linguistics in ASEAN (3 December 2018)
Prof. Dr. Tengku Silvana Sinar, Universitas Sumatera Utara, Indonesia
Assoc. Prof. Dr. Gary Michael Jones, Universiti Brunei Darussalam, Brunei
Assoc. Prof. Dr. Shirley Dita, De La Salle University, the Philippines
Dr. Latsanyphone Soulignavong, National University of Laos, Lao PDR
Prof. Dr. Azirah Hashim, University of Malaya
Panel Discussion on Industry, Language and the SDGs (4 December 2018)
Shirley Hsia, Retail Consultant (China, Taiwan, Hong Kong, Southeast Asia and Australia)
Dr. Yong Junina Fadzil, Consultant Paediatrician/Paediatric Cardiologist
Rumaizon Abdul Malik, CEO, Founder, Ideascape Consulting Group Sdn Bhd, Malaysia
Malaysian Association of Applied Linguistics (MAAL) – Singapore Association for Applied Linguistics (SAAL) – Thailand Association for Applied Linguistics (TAAL) Symposium 2018 (4 December 2018)
Theme: Applied Linguistics in Southeast Asia: Research and Practice
The MAAL-SAAL Symposium is a regular event of the Malaysian Association of Applied Linguistics (MAAL) and the Singapore Association for Applied Linguistics (SAAL). This year, our Thailand counterpart, Thailand Association of Applied Linguistics (TAAL) will join us to organise the MAAL-SAAL-TAAL Symposium featuring the following speakers:
MAAL:
Dr. Ena Bhattacharyya, Universiti Teknologi PETRONAS (UTP)
Prof. Dr. Shameem Rafik-Galea, UCSI University
SAAL:
Prof. Dr. Low Ee Ling, National Institute of Education (NIE)/Nanyang Technological University (NTU)
Assoc. Prof. Dr. Anne Pakir, National University of Singapore (NUS)
Asst. Prof. Dr. Radhika Jaidev, Singapore Institute of Technology (SIT)
TAAL:
Sonthida Keyuravong, King Mongkut's University of Technology Thonburi, Thailand
Kornwipa Poonpon, Khon Kaen University, Thailand
Punjaporn 

Pojanapunya,

King Mongkut's University of Technology Thonburi, Thailand
Dr Angvarrah Lieungnapar, 

Suan Sunandha Rajabhat University, 

Thailand
Conference background:
In September 2015, the United Nations adopted the new Sustainable Development Goals (SDGs). In support of these goals, several of which imply direct attention to issues of language, the Malaysian Association of Applied Linguistics (MAAL) is organising this conference with the theme "Applied Linguistics and the Sustainable Development Goals (SDGs): Language, Communication and the Professions". This conference provides an opportunity to explore how language and communication in a multiplicity of languages and settings is vital in achieving these universal sustainable development goals.
Objectives:
This conference has the following objectives:
To raise interest in practical and policy-engaged linguistic efforts across different sectors (e.g. business, diplomacy, economics, health, technology, etc) and communities;
To explore the role of languages and skills in equipping the workforce and industry to deal with emerging issues and future challenges in the workplace;
To discuss how language enables and disables individuals in different professions and communities; and
To deliberate on the language needs of vulnerable groups how to manage this challenge within the SDG ecosystem.
Sub-Themes
The sub-themes of the conference consist of the following:
Language Policy and Planinng
Language in the Workplace
Language for Specific Purposes
Language for Vocational Purposes
Language in Education
Language and Law
Language, Skills and Sustainable Economic Growth
Multilingualism
Language and Industrial Revolution 4.0
Important Dates:
1st Call for Abstracts (2 July 2018)
2nd Call for Abstracts (1 August 2018)
Final Deadline for Abstract Submission (15 October 2018)
Notification of Acceptance (22 October 2018)
Deadline for Presenter Registration and Payment (1 November 2018)
Deadline for Participant Registration and Payment (1 December 2018)
MAALIC 2018 Conference 3-4 December 2018
Who Should Attend?
The conference is expected to benefit students, educators, academics, researchers, industries, NGOs, government sector, policy-makers and all those with an interest in the role of language in society.
Conference Fees
Participants/Presenters
Normal RM 250
Student RM150*
* For those who are students at the time of the conference, a valid Student ID must be presented upon registration.
Participants/Presenters
MAAL Members RM 200**
Student RM 120***
**For active MAAL Members.
*** For active MAAL Members who are students at the time of the conference, a valid Student ID must be presented upon registration.
International Participants/Presenters
USD 70
Group Discount – Participants only 
3 participants from your institution/organisation RM 650
3 students from your institution RM 400
The registration fee covers a conference kit and includes lunches and  two coffee/tea snacks each day during the conference. For students, proof of student status is required.
Registration is only complete upon receipt of payment and your details.
Payment Instructions
* Conference fees are to be banked in or payed cash upon registration.
Important Notes:
Bank charges are to be deducted from the participating organisation's own account and the full fee must be received by the organiser.
Please notify us by email or fax within 15 days of the transfer in order for the proper credits to be applied.
We will need you to send us a copy of the payment instruction and details for confirmation and record. Bank transfer receipt has to be emailed to info@maal.org.my and aliyyah.nuha@um.edu.my for proof of payment.
Bank details:
Payment must be made to:
MALAYSIAN ASSOCIATION OF APPLIED LINGUISTICS
Bank: CIMB Bank Malaysia
Account No: 8602154008
Reference: MAALIC 2018
Swift Code: CIBBMYKL
Bank Address: University of Malaya Branch, University of Malaya, Lembah Pantai, 50603 Kuala Lumpur, Malaysia.
Abstract Submission:
Papers will be allocated 15 minutes for oral presentation and another 5 minutes for questions and answers. Please submit a 250 to 300-word abstract, TNR 12 font and a 60-word biography in paragraph format to the Secretariat latest by 15 October 2018.
The biography note should mention the presenter's name and title, affiliation, country, email address, and title of the abstract.
Kindly submit your abstract to: info@maal.org.my
Authors of selected papers will be invited to publish their work in selected publications. Fees may apply.
Contact Us
MAALIC 2018 Secretariat
Centre for ASEAN Regionalism University of Malaya (CARUM)
Level 1, Wisma R&D University of Malaya
Jalan Pantai Baharu
59990 Kuala Lumpur
Malaysia
Tel: +603 2246 3440
E-mail: info@maal.org.my / aliyyah.nuha@um.edu.my